How the Energy Department Uses World's Largest Wind Tunnel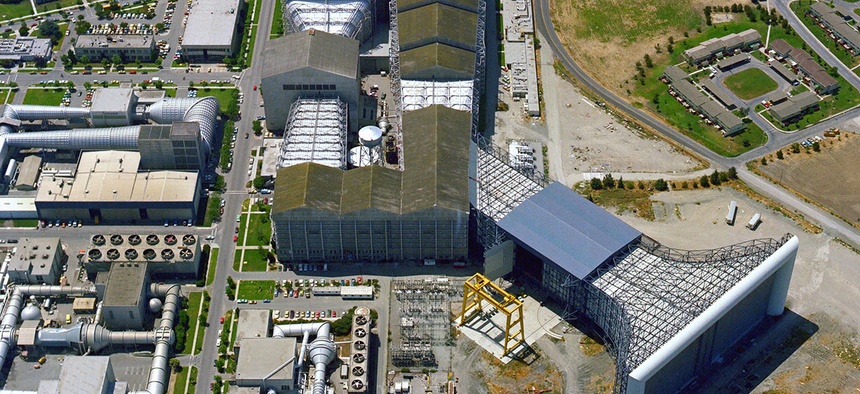 Where do you run tests on a "super truck"? At the world's largest wind tunnel, of course. It measures 80 feet high, 120 feet wide and can hold a Boeing 737.
Navistar is currently developing these big rigs as part of the Energy Department's super trucking program, which aims to increase fuel efficiency by 50 percent in trucks.
The wind tunnel is operated by the U.S. Air Force, is located in Mountain View, California, and is better known as the National Full-Scale Aerodynamic Complex. It's blasted 100 mph winds at a variety of aircraft, and even at the parachute that helped land the Curiosity rover on Mars.
Navistar and the Energy Department hope to find out from this intense testing what small changes they should make to the structure of the truck to decrease drag.
While gathering useful data is important, safety during these extreme tests is a priority.
"There's a lot of things that can go wrong. so we have an entire crew of people making sure we're doing this properly, safely and that everybody walks away at the end of the day and ready to go again tomorrow," said Scott Waltermire, of the Air Force.
To see the wind tunnel in action, check out the video below from Wired: