How Apple Watches Could Detect a Stroke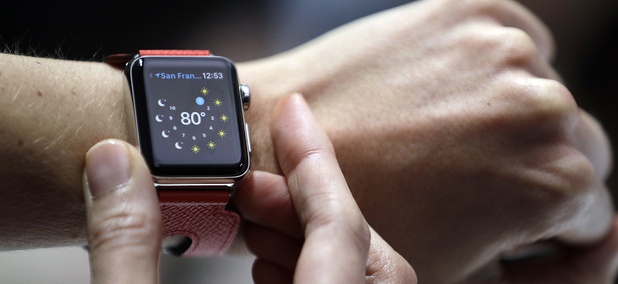 Marcio Jose Sanchez/AP
As connected devices become more integrated into our lives, researchers are developing ways these gadgets can help keep users healthy.
The Apple Watch currently has a basic heart rate sensor to monitor a wearer's pulse during exercise. The sensor works by beaming green LED light into the user's skin and measuring how much is reflected back by the red blood.
What if it could do more, though?
Researchers at the University of California, San Francisco have used a deep neural network to employ a machine-learning algorithm to look for signs of atrial fibrillation, which an irregularity in the heart beat that can lead to stroke.
"What proportion of people out in the general public have atrial fibrillation without us knowing it?" said Dr. Gregory Marcus of the Division of Cardiology at UCSF. "And it's only by using tools like this where we might really understand that answer."
Even for Apple Watch users, this app isn't available yet, as the technology is still undergoing trials. If you're interested in participating in a trial, go to Health-eheartstudy.org to enroll.
To learn more, check out the video below from CNET: